Veterans Flag Raising Ceremony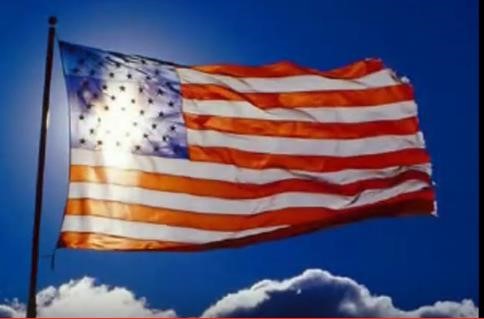 A San Clemente patriotic tradition that was previously done by George Key and Alex Neil will now be performed by the South Coast Detachment of the Marine Corps League. It is offered in Honor and Recognition of long- time resident, George Key, the great, great grandson of Francis Scott Key who 204 years ago wrote the famous lines about "broad stripes and bright stars." George is no longer able to carry on this tradition.
"San Clemente City Hall Flag Raising & Display" is intended to honor deceased U.S. military Veterans for their service and sacrifice on behalf of the American people and the freedoms we enjoy. Any family member of a U.S. military Veteran (honorably discharged) who has passed away can request this special recognition to honor their Veteran's service. We recognize that a Veteran's family has also served an important role during his/her active duty years and in every way has also served their country with honor and distinction.
The event will include a short ceremony, led by members of the local Marine Corps League (MCL) South Coast Detachment 022, with the assistance of the San Clemente VFW 7142, and supported by San Clemente city employees who will raise the American Flag. The ceremony will take about thirty minutes and can include some music, comments by the MCL representative. If desired, the family is welcomed to say a few words during the ceremony concerning their Veteran's service. Also, if a family would like someone to speak or say a prayer, the family should make arrangements on their own for that support. The Honor Flag will be supplied by the MCL and will fly for one week. There is no cost for this service.
Several months ago, the MCL also took over the tradition introduced by George Key to properly dispose and retire the American Flag. Should you have any American Flags to retire and be disposed of properly, you can bring them to city hall and the city will contact the MCL for proper flag retirement.
Dates to place on your calendar:
Memorial Day May 28th
Ceremonies at San Clemente Community Center 11:00
Park Semper Fi 2:00
Veterans Day weekend, November 9th
2nd Battalion 4th Marines Parade, Ave Del Mar 10:00
Veterans Ceremony, Park Semper Fi 11:00.


G. Wayne Eggleston, Executive Director
The Heritage of San Clemente Foundation
Former City Council Member & Mayor