Gallery of Past Events
On April 18, 2019, The South Coast Detachment of the Marine Corps League and The Heritage of San Clemente Foundation had a Flag Raising Ceremony at The original city hall in Honor of Sgt Vern Mc Gary, a former San Clemente Police Officer, who passed away in 2018. Sgt Richard Corder officiated the Ceremony. Flag Raising Ceremonies are conducted for former Military and First Responders.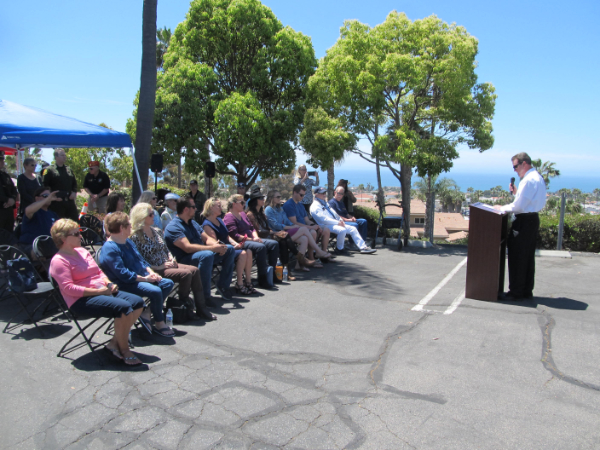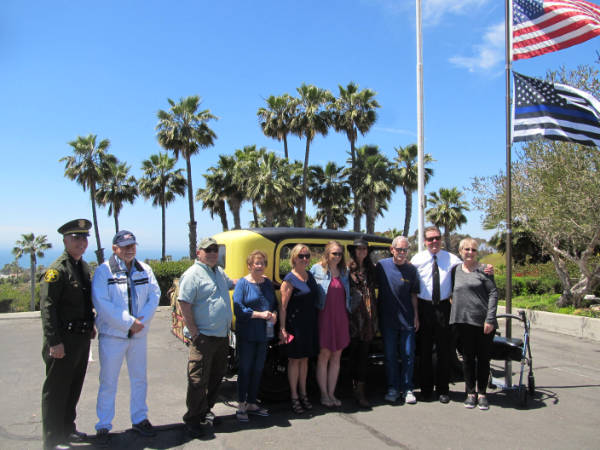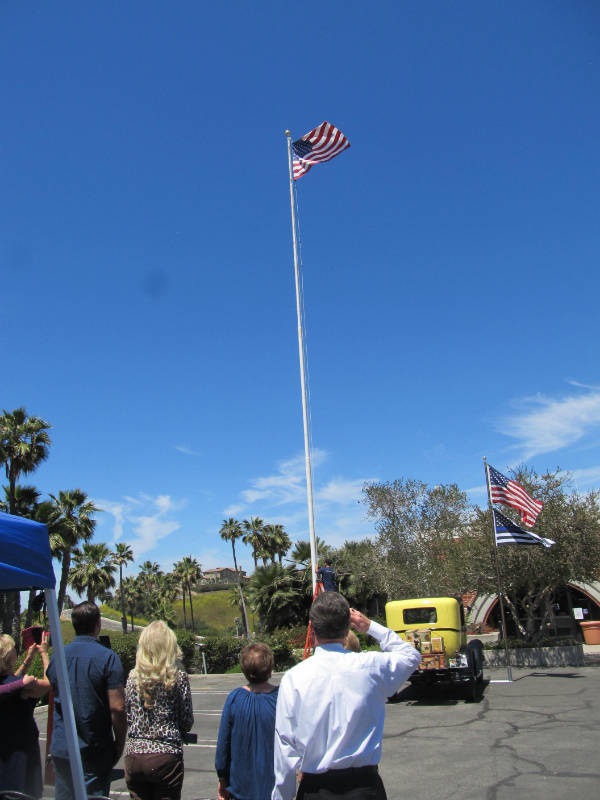 ---
Christmas gifts for San Clemente's Adopted
Marine Corps Unit, the 2nd Battalion, 4th Marines
Our Christmas Party & BBQ for 1,000 Marines and their families will be held at Camp Pendleton on December 14, 2018. Please show your generous holiday spirit for the Marine Children ages 1 to 10 years of age and donate gifts to make their holiday bright.
Sponsored by the San Clemente Chamber of Commerce, City of San Clemente and the Marine Monument at Park Semper Fi
---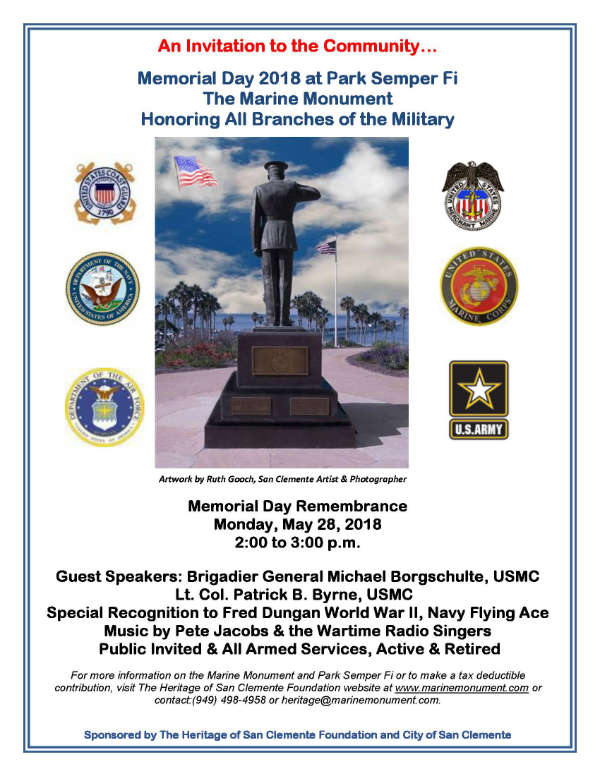 ---
Dedication Of 2nd Battalion 4th Marines Plaque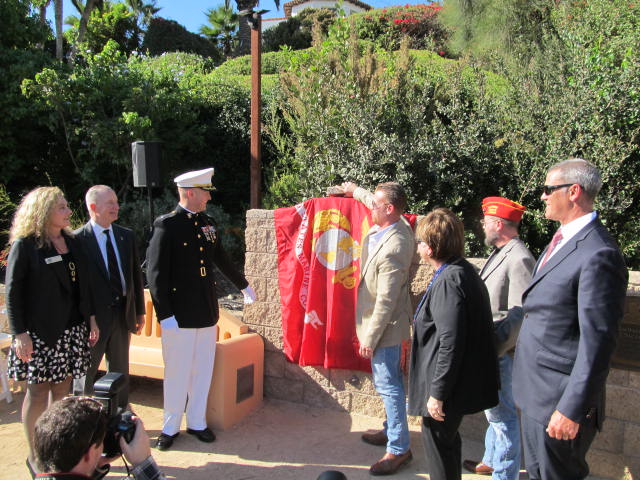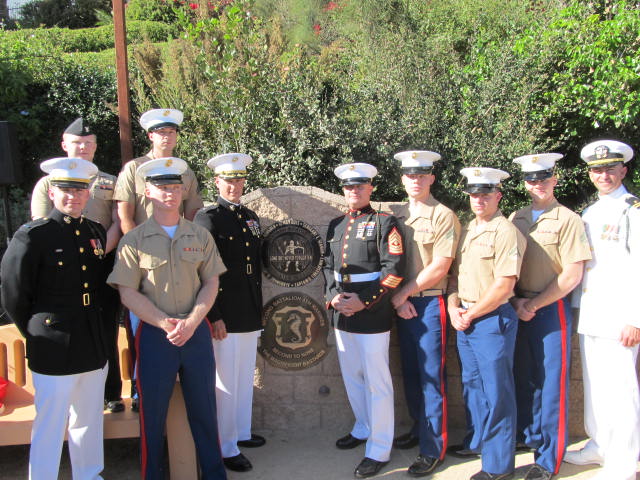 ---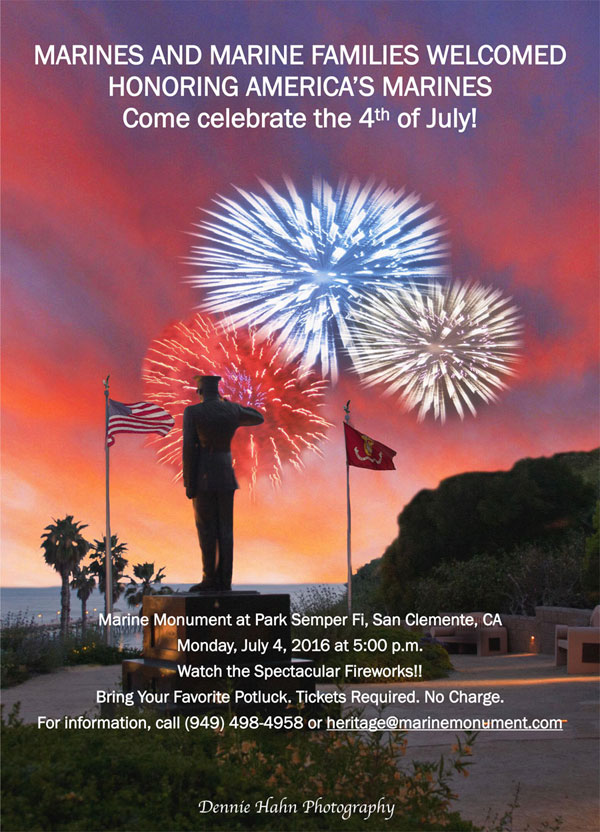 Adopt a Marine 2016
Donations for Deployed Marines
2nd Battalion 4th Marines & HMLA 469
San Clemente's Adopted Marine Corps Units
Beef Jerky, Protein/Power Bars Of Any Kinds, Powdered Drink Mix (Like Gatorade Or Crystal Lite), Sour Patch Kids, Twizzlers, Nuts, Trail Mix, Magazines (Sports, Cars, Hunting, Rifle), Air Fresheners, Cookies, Baby/Wet Wipes, T Shirts, Socks, Books , Pringles, Deodorant, Cards, Letters, Blank Stationary, Stamps, Lip Baum, Razors, Shaving Cream, Sunscreen, Cigars
Drop Off Locations:
Community Center: 100 N Seville
City Hall: 100 Avenida Presidio
Community Development: 910 Calle Negocio #100
Hermosa Sports Park (Aquatic): 987 Vista Hermosa
San Clemente Gym: 123 South El Camino Real
Please consider making a monetary donation as well.
---
HMLA 469 2015 Christmas Party for Marine Kids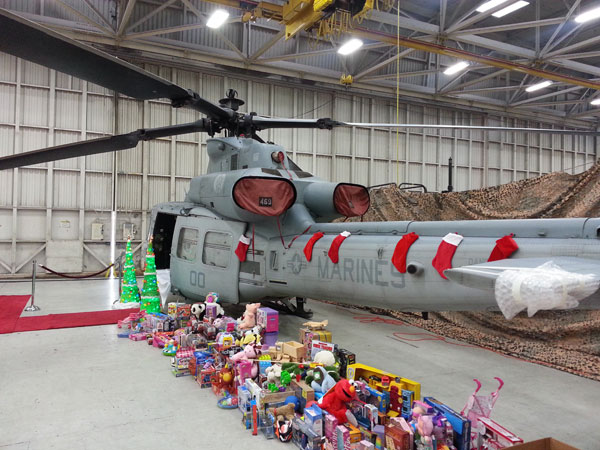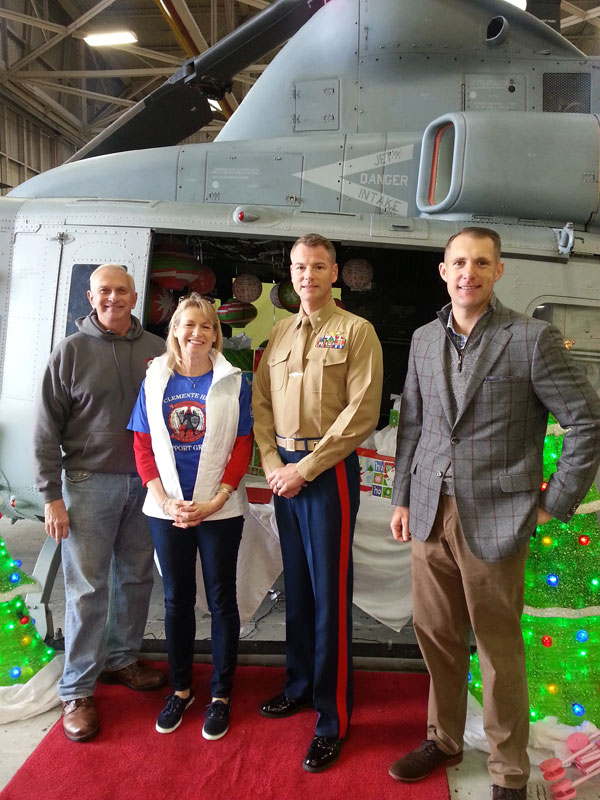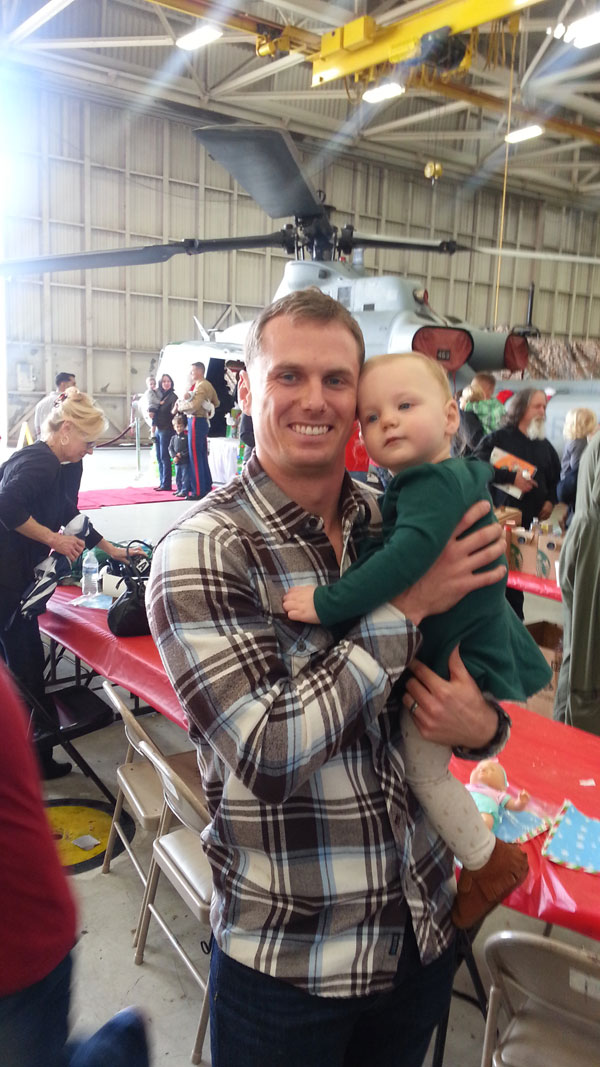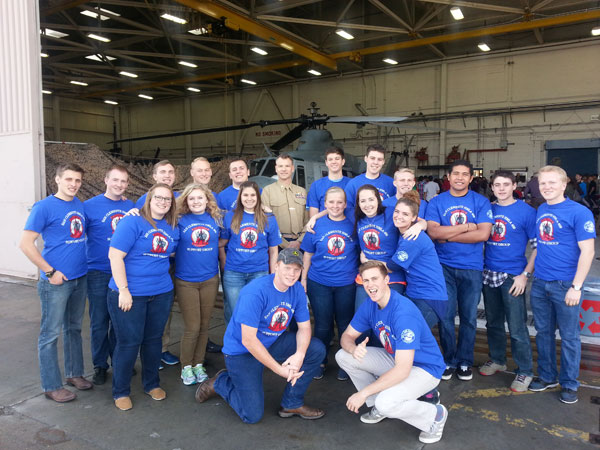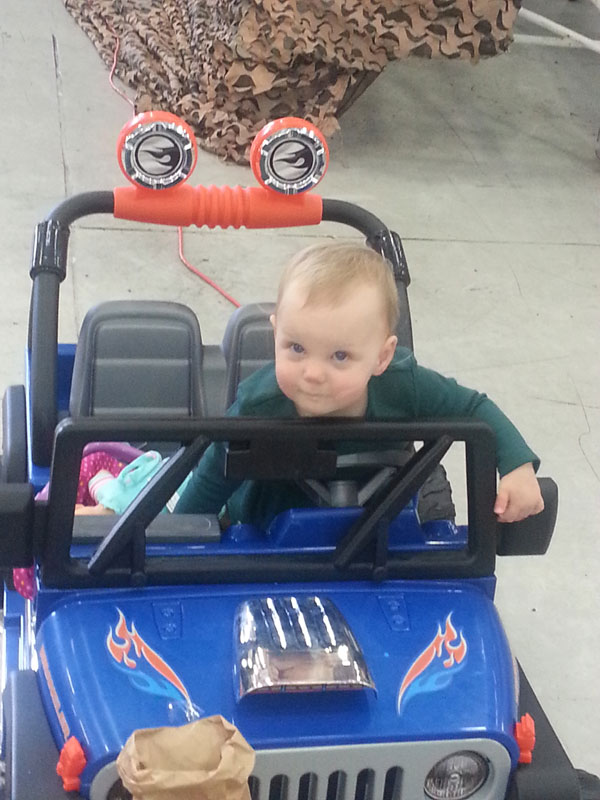 Older Photos